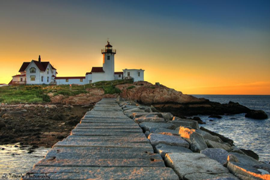 Important Notice of MAP Training Web Site Change
We have increased security regarding trainee Social Security numbers that are entered into the MAP training web site administered and maintained by D&S Diversified Technologies (D&SDT).

Now only D&SDT, designated State Agency Staff, and whoever initially enters the demographic information regarding a trainee, be that a provider, a trainer, or a human resources staff member, can see the trainee's Social Security number (SSN).

The SSN is entered (forward and backward, to ensure accuracy) on the original data entry screen. Once the demographics are entered, the SSN is visible only to D&SDT staff and designated State Agency staff and it may be edited only by D&SDT staff.

All other demographic information may continue to be seen by those with a need to know, dependent on their security access level.

Please call D&SDT at # 877-851-2355 if you have questions.

If you call D&SDT about a specific candidate, you will need to provide either a Test ID Number or a SSN in order to obtain information regarding that candidate. The Test ID number is now listed in the candidate record page directly below the now unavailable social security number box.


MANDATED ID POLICY FOR MAP TESTING
You must bring a SIGNED, NON-EXPIRED (must have an expiration date printed on it that has not expired), GOVERNMENT ISSUED PHOTO ID (some examples are: driver's license, state ID, passport, handgun carry permit or military ID). All government issued IDs must be issued by the United States of America. The second form of ID may be a debit/credit card, utility bill, etc. You must bring original IDs to testing, photocopies or faxes are not allowed for any ID. You will not be admitted for testing if you do not bring these TWO proper forms of ID and you will be considered a no show. The candidate name on both of the IDs must match EXACTLY the name entered into the D&S testing database for the candidate. If the names do not match exactly you will be considered a no show for testing.